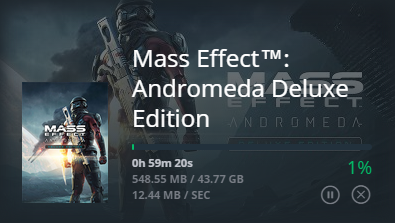 nevaru sagaidīt :D
14.februārī tika demontēts Cesvaines masts. Vidējo viļņu (VV) antena-masts ir celts 1961.gadā. Pēc apraides pārtraukšanas Vidējos viļņos 2002.gadā masts vairs netika izmantots . Masts bija 100m augsts un tā kopējā masa bija 23 tonnas. Tā kā apraides nodrošināšanai masts vairs nav nepieciešams, tomēr tā uzturēšanai un apkopei sistemātiski nepieciešamas investīcijas, LVRTC pieņēmis lēmumi mastu vairs neuzturēt, tāpēc tas tika demontēts un tiks nodots lūžņos. Torņa demontāžu veica LVRTC darbinieki, demontāža noritēja pēc plāna. Tā kā masts apraides nodrošināšanai nav izmantots jau piecpadsmit gadus, tā demontāža neietekmēs ne radio, ne TV apraidi, ne citu pakalpojumu sniegšanu.
Thanks to the power of the 256-megapixel OmegaCAM camera, this new Very Large Telescope Survey Telescope (VST) image reveals tendrils of light-obscuring dust rippling throughout the two nebulae. At 49511 x 39136 pixels this is one of the largest images ever released by ESO.
https://www.eso.org/public/images/eso1705a/zoomable/
ja ir uzinstalēts auto pagers, tad var paskrullēt šo postu
http://www.bimmerforums.com/forum/showthread.ph…-LS-swap-project
random priekšejās lampas, led pakaļa,
3x motoru pārlasa, 3x salonu, sametina dupsi quad paipiem.
no sēdināta ceļ uz augšu un oktobrī laikam the motor trend video būs.
m5 lsd un ik pa laikam saldas bilde